Go Green With E-Statements!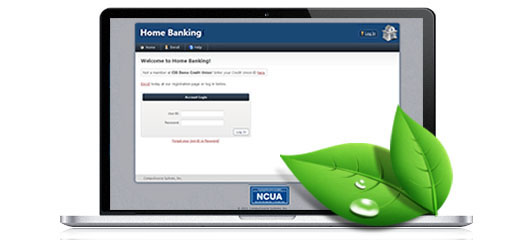 Members signed up to our Home Banking program have the option to receive their account statements electronically. This means that you can receive your statements promptly at the end of each statement period.
As an environmentally friendly measure, all members who opt in to receive their statements electronically will no longer receive a printed statement at the end of each statement period. They will, however, be able to view their accounts online at anytime through our Home Banking program.
In addition, members using our home banking program, may request a check to be mailed to their home address on file with the credit union or to stop by the Atlanta location to pick it up during normal business office hours.